Swooning Over Stans New Ending (Fanmade) - Ford Ending
Comments
Log in with itch.io to leave a comment.
AHHH! MY HEART CAN'T TAKE THIS- :D
it appears im being pulled right back into this game.
I really loved it! I already really loved the original game, but these new endings make it even better!
Thank you!! So glad you liked it :D The original was pretty great, but we just felt it would have felt so much more satisfying if it ended this way :)
i watched the two videos that came along with downloading the zip file. I was wondering if you were making it a part of the fanmade ending or a sequel, maybe.
Ooh, which videos did you find?
Fiver and fiver compressed1. located in GrunkleDatingSimNewEnd-1.1.1-pc > game. i noticed most of the dialogue in the video wasn't in the game tho like this or maybe i missed it? (idk):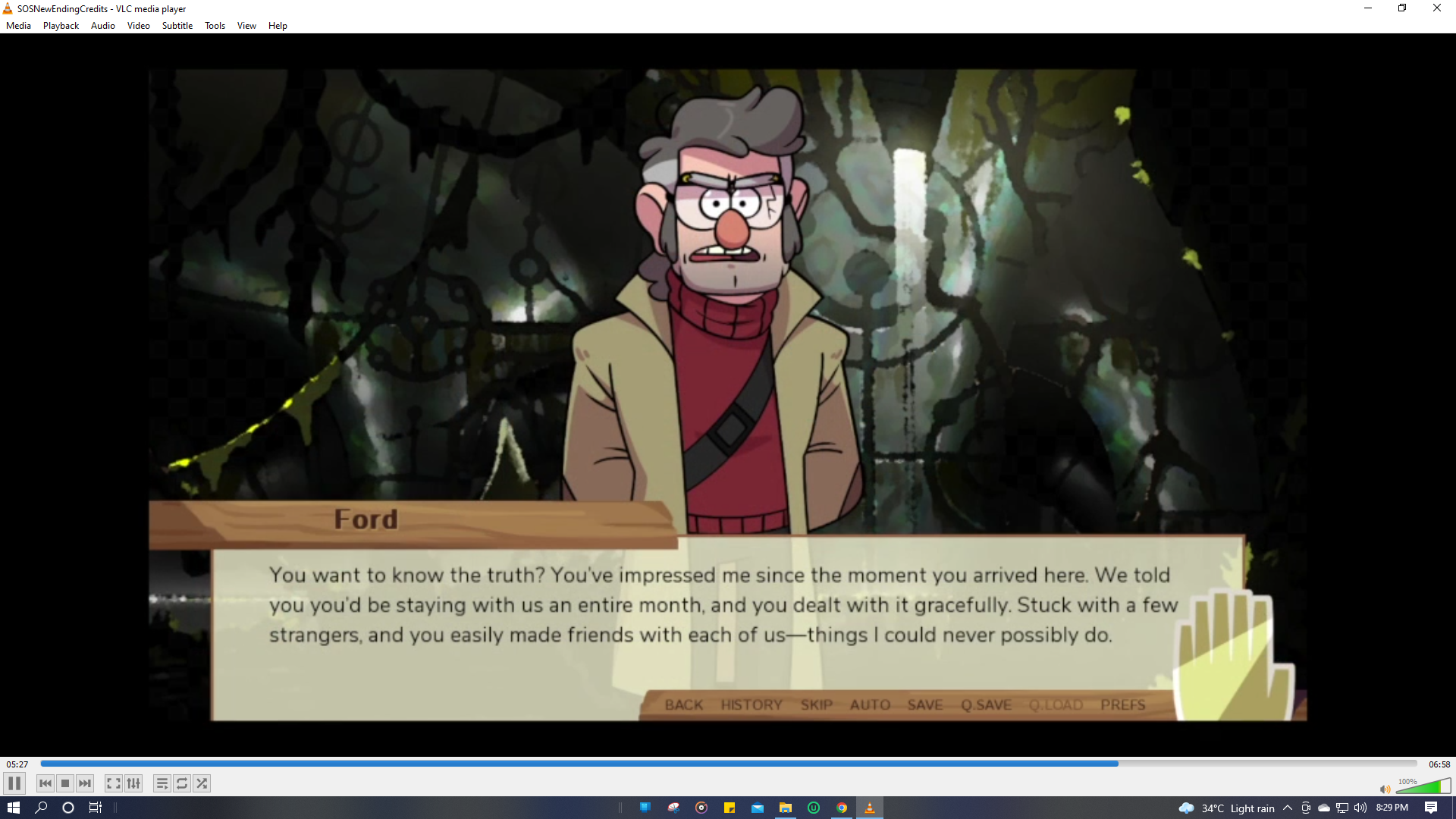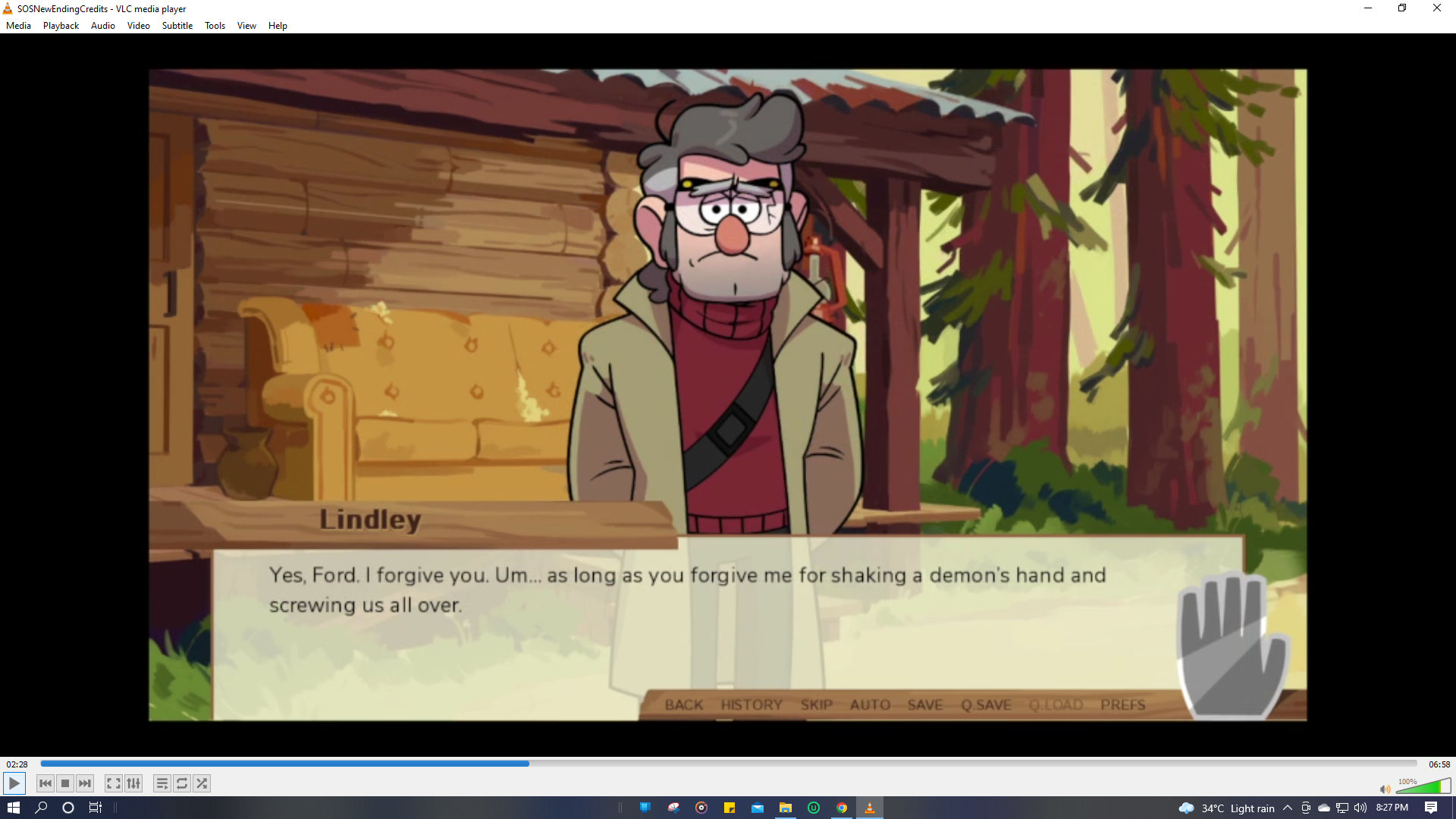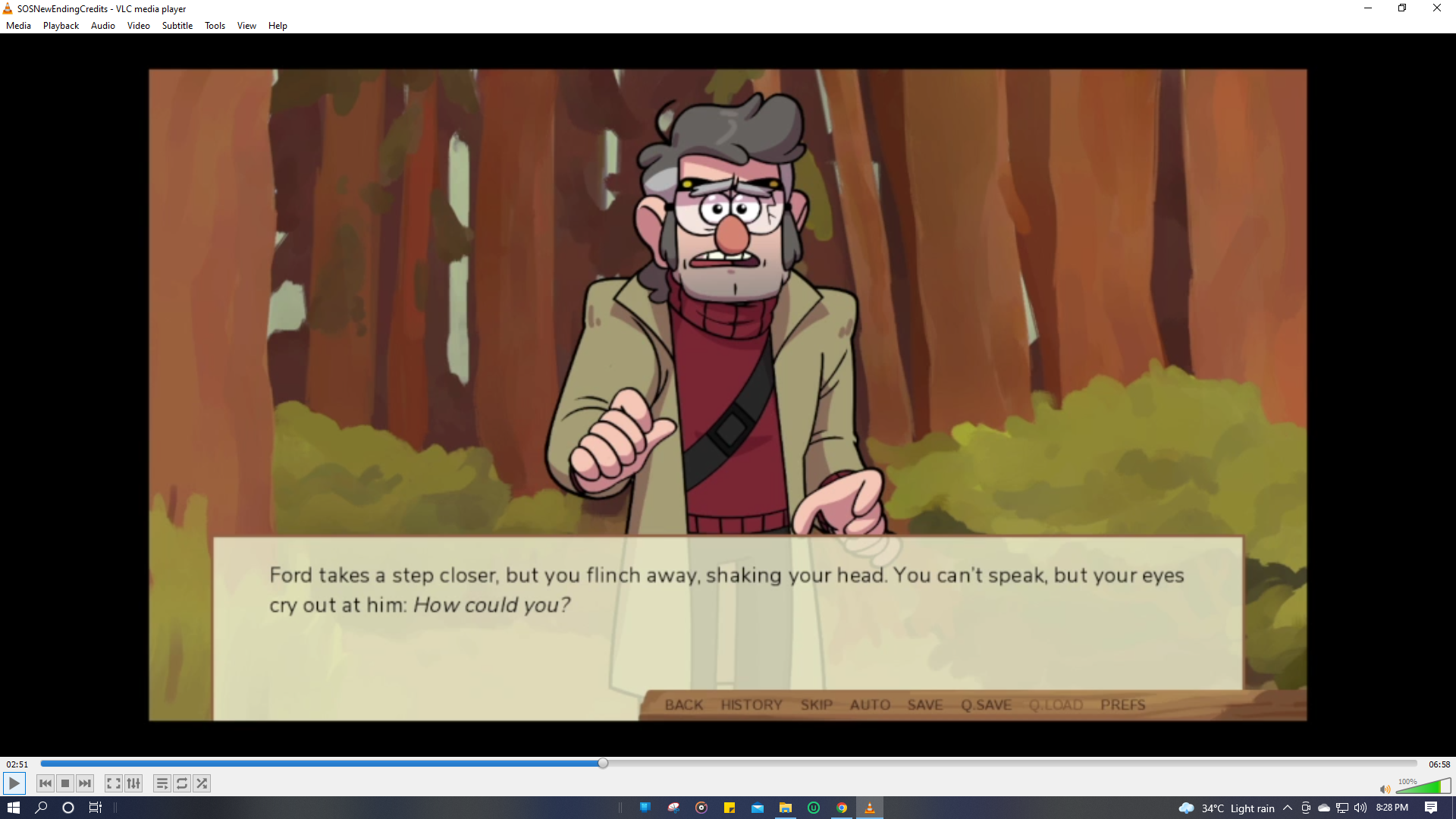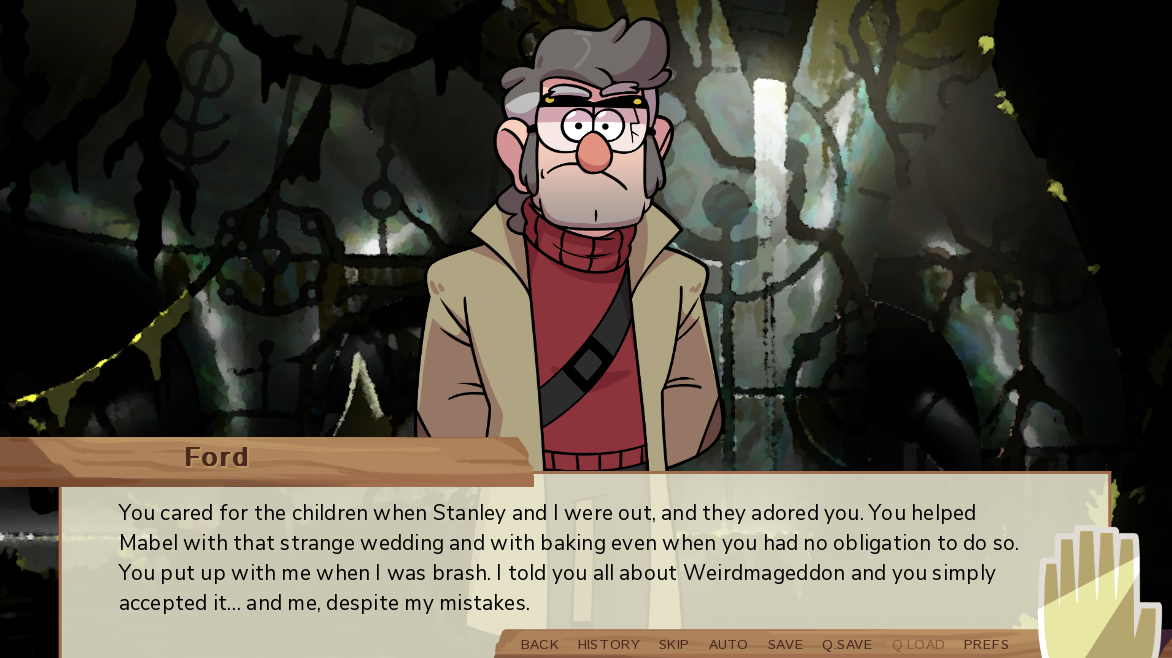 i finally saw the extended version but can't play it :( it just said "Error: Script Error"
Oh, I didn't know we posted an extended version. Where did you find it?
This was great! Left me satisfied in the end :)